Salzburg

Salzburg, a city in western Austria, is the capital of Salzburg Province and is situated on the banks of the Salzach River. Its major industries include tourism, the production of beer, and the manufacturing of metals, chemicals, and textiles. At Salzburg the Salzach River passes between two lofty masses of rock, one of which, the Mönchsberg (523 m/1716 ft high), bears an 11th-century fort. Originally a Celtic settlement and later a Roman trading center called Juvavum, Salzburg has been an archbishopric since about 800; a 17th-century cathedral in the Italian Renaissance style is in the city. Salzburg was incorporated into Austria in 1814.
Salzburg is famous for being the birthplace of the 18th-century composer Wolfgang Amadeus Mozart. You can visit the house in which he was born but don't expect a lot. My main complaint is that you can not take photos even without flash. Being a fan of Mozart I still had to do my pilgrimage. In modern times the movie Sound of Music featured Salzburg and the surround area. You can take Sound of Music tours and if you are a fan of the movie its worth doing once. Even better visit the Marionette Theater and see a puppet performance of the Magic Flute. That was one of the highpoints of my visit to Salzburg and if you have kids they'll especially love it.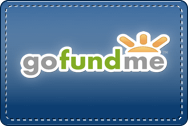 It is also a well-known resort and the site of internationally famous annual music and drama festivals. It is the seat of Salzburg University (1622) and the University of Music and Dramatic Art in Salzburg (1914). The mining of salt has historically been important to the city, which takes its name from the German words salz (salt) and burg (castle or fort). The population (1991) 143,978. While horse rides are notoriously expensive I can't resist taking them and have rarely been disappointed.
Salzburg is the nearest major city to my timeshare in Austria and I hope to be adding many new pictures in the future. The last few are of my son who really enjoyed having his picture taken in next to this giant pretzel though we did not hazard to try one. The old part of town is on the same side of town as the fort. Across the river is a newer part of downtown and there are some very expensive stores just waiting to take your money. When you arrive in Salzburg park your car in one of the three main parking areas. I can't really call them lots as they are actually inside a mountain.