Jenolan Caves
The area around Jenolan is composed of limestone. Mildly acidic rainwater can dissolve this limestone creating cavities which become caves and caverns. The Jenolan Caves is operated as a Reserve Trust and was established in 1866. The main caves are Chifley, Temple of Baal, Orient, River, Imperial Ribbon, Cerberus, Jubilee, Adventure and Lucas. The cave photographs shown below were taken in the Lucas cave. The tour encompasses 910 steps and takes approximately 1.5 hours. This is one of about 6 tours that you can take. Each one is slightly different and involves different levels of difficulty. Some years certain caves can actually be closed due to high water levels.
The Jenolan Caves House dates from 1889 and serves as a deluxe mountain guest house. The Jenolan Caves are located within a two hour drive from Sydney and is considered part of the Blue Mountains recreational area. The Jenolan Caves were named after a nearby mountain with the Aboriginal meaning of 'a high place'.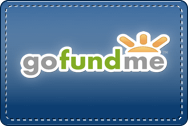 Until the 1860s, few visitors approached the caves. Jeremiah Wilson, arriving in Australia from Ireland in 1843, began exploring the caves in 1855, and built the first accommodation house in 1880, gradually expanding it over the next fifteen years. In the late 1880s, the government constructed a road from Mt Victoria to the caves, which was extended in 1896 through the Grand Arch.
After a fire in 1895 which destroyed the original accommodation house, the government began work on a new structure of limestone, which was completed in 1898, and now forms the central part of the present Caves House. The Caves House itself was completed in 1918.