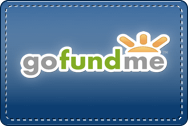 If you asked a local citizen to compare San Francisco with other cities of similar size such as Indianapolis, Indiana; Columbus, Ohio or Jacksonville, Florida more often than not you would be met by an uncomprehending stare if not uncontrollable laughter as if you had just asked the most ridiculous question yet invented. For the citizen of San Francisco does not compare his city with hopeless also rans but with the great capitals of the world; New York, Rome and above all Paris. The citizen remarks that if not for the restricted size of it's location this small town would rival all other great capitals. Visitors may snicker but the true citizen is oblivious to any faults and blame those that they admit, to be the fault of outside forces. "Of course San Francisco has a homeless problem, wouldn't you come here if you were homeless? the citizen may explain" The raving lunatics that walk its streets are merely transplanted mid-westerners that have arrived at the end of the line seeking one last bit of glory.
Unbeknownst to some, the Golden Gate Bridge is not gold nor is it painted gold or even look gold when the sun on those rare fogless days strikes it, rather it's painted a dull red. The bridge was completed after what seems not a short four years after construction began. At a cost of $35 million, it was opened to vehicular traffic on May 28, 1937 at twelve o'clock noon, ahead of schedule and under budget, when President Franklin D. Roosevelt pressed a telegraph key in the White House announcing the event. The Golden Gate Bridge's 4,200 foot long main suspension span was a world record that stood for 27 years. The bridge's two towers rise 746 feet making them 191 feet taller than the Washington Monument. The five lane bridge crosses Golden Gate Strait which is about 400 feet, or 130 meters, deep. The traffic lanes them selves are not separated by any permanent barrier thus requiring a reduced speed limit of 45 mph while crossing. At once a popular jumping off point for would be suicides currently it seems at least not much notice is given for the odd individual who wishes to make a statement.
Of course San Francisco if not all of California is prone to earthquakes. But then some may say does not a fruit have pits, a rose thorns? The citizen will ride out small tremors that will terrorize others and not worry about something that cannot be predicted or warned of. There is no earthquake season or earthquake watch, nor fancy maps, names or shelters. In fact earthquakes have a proletarian aspect for the lowly trailer park dweller has a safer time of it than those living in restored Victorians were there to be any trailer parks in San Francisco, the last of them around the Southern Pacific train depot having been long a victim of gentrification.
Important to a city that considers itself the "Paris of the West" (Baghdad by the Bay under current circumstances having no longer the same cachet) is its museums. One quite striking museum both for its locale and its collection is the Legion of Honor. Built to commemorate Californian soldiers who died in World War I, the Legion of Honor is a beautiful Beaux-arts building located in San Francisco's Lincoln Park. Overlooking the Pacific Ocean, Golden Gate Bridge and all of San Francisco, the Legion is most noted for its breathtaking setting. Its collections include Rodin's Thinker, which sits in the museum's Court of Honor, European decorative arts and paintings, Ancient art, and one of the largest collections of prints and drawings in the country. During a recent visit the museum was hosting an exhibit marking Claude Monet's time in Normandy. Unfortunately photographs were not allowed of the exhibit so I had to satisfy myself with images of the general collection.
Golden Gate Park is another famous San Francisco landmark. The land was deeded to the people of the city in 1870 out of the prescient notion that San Franciscans would one day feel overcrowded. This foresight proved invaluable, as 75,000 people now visit the park on an average weekend. Larger than New York's Central Park it was left to Scotsman John McLaren to make grass and trees grow out of sand dunes blasted by harsh oceanside winds. He arrived in San Francisco in the 1870s, and by 1890 he had established grass, trees and numerous plants in an environment most thought too barren for lush foliage. Within the park is a stark white greenhouse know as the Conservatory of Flowers. Opened in 1879 it is North America's oldest existing public conservatory.
The story of San Francisco is the story of larger than life men who came out West to make their fortune. The San Francisco Zoo has a long and sometimes troubled history. It was built from a dream by a scion of a legendary San Franciscan family, Herbert Fleishhacker. But even before his dream was realized there was a bear by the name of Monarch who came to the City as the result of a famous bet. William Randolph Hearst, founder and publisher of the San Francisco Examiner, engaged one of his reporters, Allen Kelly, in a heated debate over whether grizzlies continued to exist in California. Hearst ended the argument with a challenge for Kelly to go out and find one. Photographic proof would not suffice; Kelly would have to bring the animal back alive. After five months in the mountains of Ventura County, Kelly and the Examiner party succeeded in luring an enormous grizzly into a catch pen baited with honey and mutton. A crowd of 20,000 was waiting at the Townsend Street train station to greet the triumphant Kelly and his California grizzly.
Monarch lived for 16 years, first in Woodward's Garden in the Mission District, then in Golden Gate Park. He sired two cubs, and although he never set a paw in the Zoo's current location, he provided the impetus for Fleishhacker to pursue his dream of a bona fide city zoo. John McLaren, Superintendent of Golden Gate Park, was receptive to exhibiting bears, goats, elk and bison in the park meadows but when Fleishhacker began to speak enthusiastically of lions, tigers, great apes and – his particular fancy – elephants, McLaren strenuously objected on the grounds that these animals would require special housing and care, and that the Park should remain as naturalistic and undeveloped as possible.

By the mid-1920's Fleishhacker had claimed the ideal setting for his zoo: a site on the southwestern corner of San Francisco, adjacent to the largest swimming pool in the United States (Fleishhacker Pool). The area also had a children's playground, an original Dentzel carousel, and the Mother's Building, a haven for women and their children. The Zoo would be a wonderful complement to this recreational area. The first exhibits consisted of animals transferred from Golden Gate Park. An early inventory list records two zebras, one cape buffalo, five rhesus monkeys, two spider monkeys, and, of course, three elephants: Babe, Virginia and Marjorie, donated by Fleishhacker himself.
I remember my trips to the pool which was a saltwater pool where it seemed all of humanity were "taking the waters". I also remember the plastic keys that were used to operate "talking boxes" that described the particular exhibit. Unfortunately San Francisco is a city of Opera Houses, Symphonies and museums who's upper crust thought themselves too sophisticated to visit a mere zoo and the zoo would fall in to disrepair. After many false starts and the threat of decertification a 1997 bond measure infused some sorely needed funds for a complete re-building program. When I visited the zoo or as the like to call it the "New" Zoo the program was well on its way. Whether there is the money and commitment to finish the work is still an open question but what has been created so far is certainly welcome.